It's that time again. Trying to think of gift ideas for friends and family.
I thought I'd make it a little easier to find that gift for a mobile home dweller or dreamer.
Space. That is the main thing to consider. There is no spare space for anything! There is limited cupboard space and weight restrictions.
The safest option is getting an experience or something with a time limit – like food or… something from the list below.
**This post contains affiliate links and I will be compensated if you make a purchase after clicking on my links. Yay. This is the very first affiliate links post on TravellingK as I slowly start to make money and carry on the adventure.
---
Cushions
I personally think you can never have enough cushions and plan to keep adding to mine. They help make the mobile home seating area properly comfortable and can change the look of the interior instantly since it's such a small space.
Below are my favourite finds with a mobile home theme: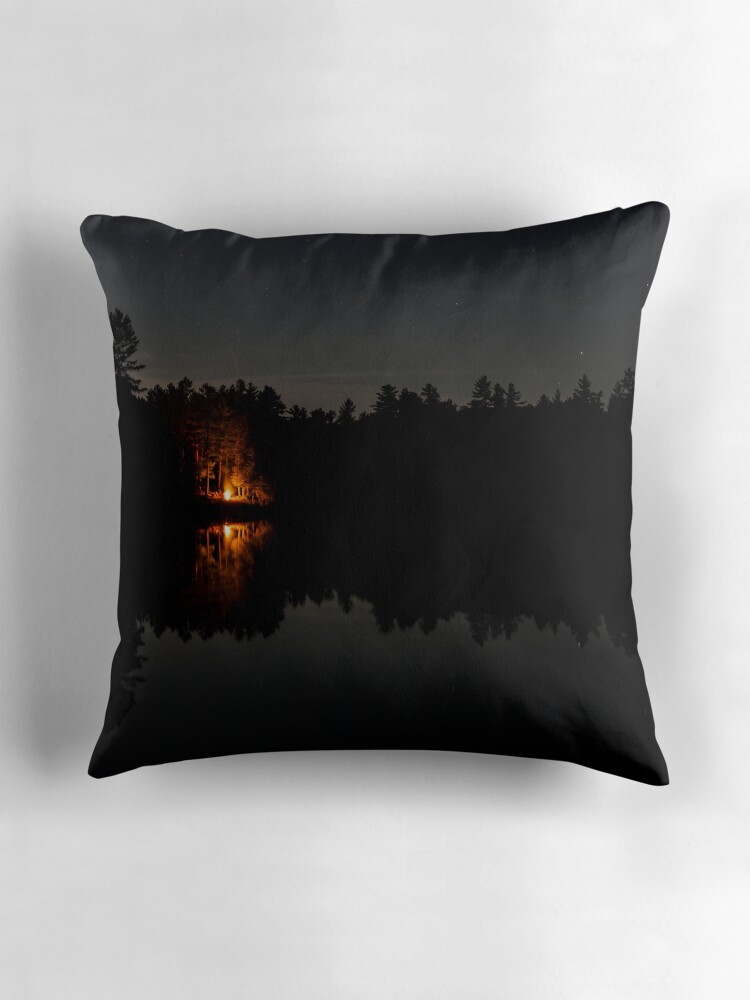 "Camping" Throw Cushion
What caught my eye about this cushion is it's subtle tree line silhouette, neutral colours to suit any colour scheme and that feeling of nature… out in the woods with a warming bonfire. You can also have this same design on a crazy number of items like a tote bag.
---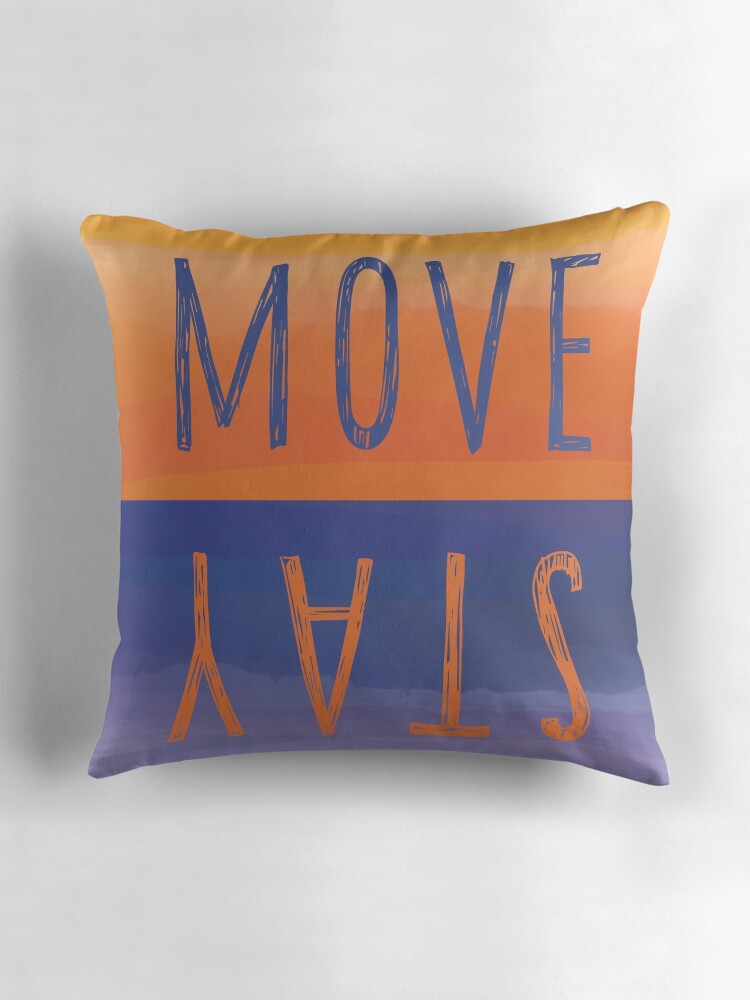 Move or Stay Camp Locations Cushion
This is my own design! I've just started playing around with some mobile home / kiwi designs.
Mobile living is all about waking up and deciding if you want to stay were you are another night or move on. I like the idea of being about to flip the cushion round depending on your mood.
There is a subtle photograph in the background of the best sunrise I've seen so far.
The advantage of this being my own design – if you want different colour I can easily change it!
---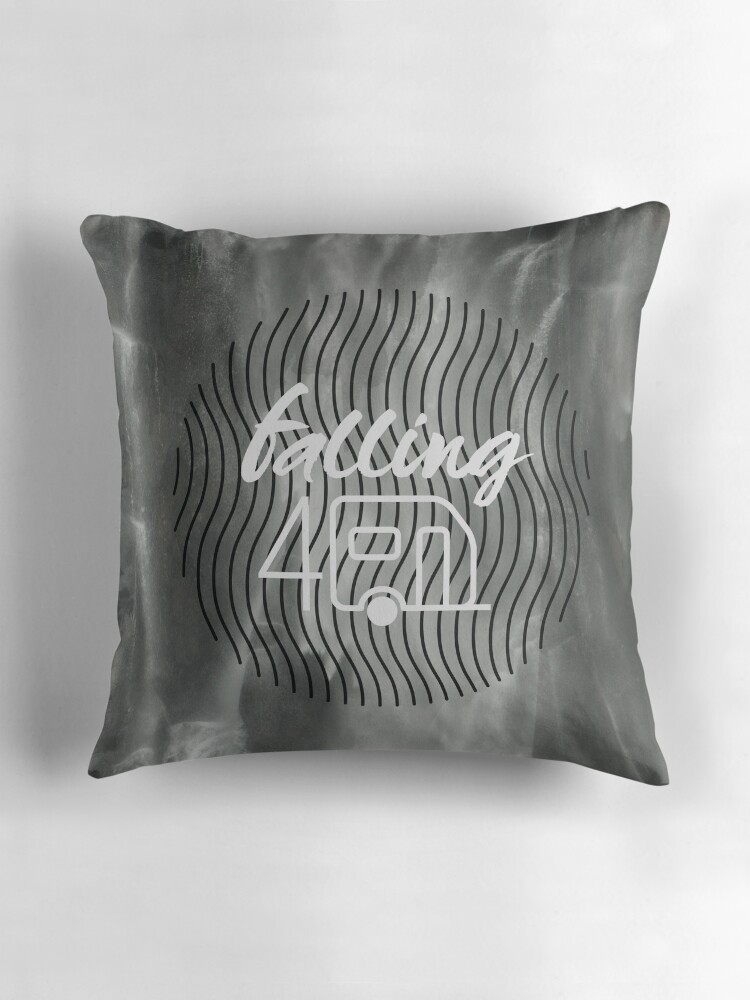 Falling for Caravan Life Cushion
This is another cushion I designed!
A little more info on the idea – there's a waterfall photo in the background with a play on the work "falling"… get it, I'm sooo witty.
The the fun part – if you want the copy modified, it can be done.
---
Tshirts
You can never go wrong with a t-shirt. A needed item in life which you can get creative on the ideas and they fold up small.
I've gone mobile home themed again with my favourite below: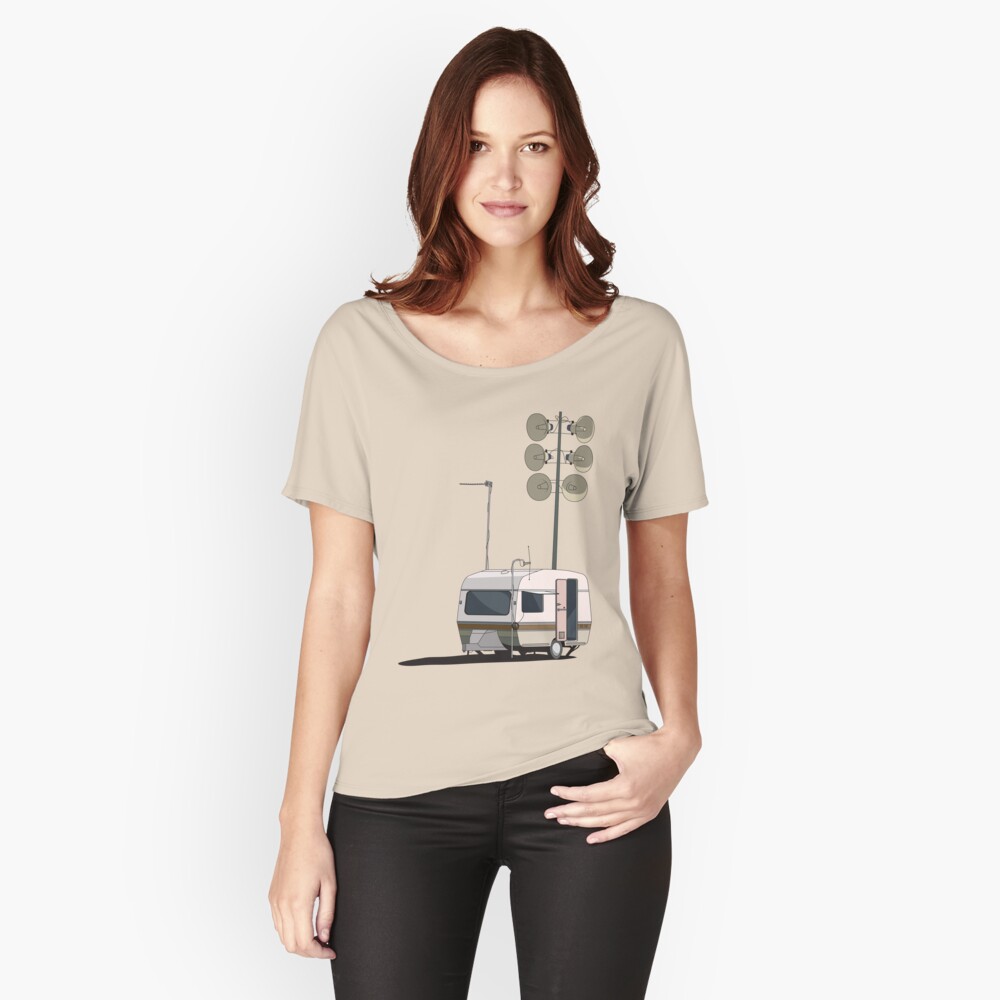 I'm a fan of this illustration and I like the whimsical feeling. A lot more interesting than the other caravan themed t-shirts out there. Can come as a men's t-shirt too with different background colours.
---
What Happens In The Camper Stays In The Camper T-shirt
This just makes me smile every time I read it. You can also get it in a different type of grey. So much grey in this list.
---
Storage Bags
Anything that can fold up small then fold out for extra store is very handy. I have a huge range of boxes and bags under the bed for shoes, spare sheets and for items I only use sometimes – like the electric kettle.
This is a great bag! Huge size and I currently use this to store my spare sheets and extra clothes.
---
It's a matching smaller bag that can be use as a spare bag for shopping or I currently use as my laundry bag. It fits perfectly at the bottom of my wardrobe and fit's one load of washing.
---
World Map
You can't go wrong with a world map. I love being able to daydream about possible destination. And a mobile home is meant to enable you to 'lock'n'leave' for trips overseas.
The Future Maps – World Wall Map
This company is my absolute favourite. The maps come in different colours and finishing options. My only tip is to consider the weight and if it's easy to hang! I've seen a lot of maps, but these are still my favourite – I have the green version.
---
Books
Books are tricky as they do become heavy the more you get. There is something about a physical printed book, but I am very selective with what books I have. eBooks are amazing for space saving. I have a kindle and can happily ready for hours.
Below is a list to inspire or entertain people towards this lifestyle. I've only read one but planning to get the other 3 on the list soon.
How to live in a van and travel
I was watching a video on YouTube where they were interviewing different people living in vans and this guy was talking about his experience. Quit his corporate job and has been living and travelling in the van for 3 years. He's now making enough money to live from his books. I'm now intrigued.
---
I've been following this blogger for a while. The author is an American living in an RV. She's just released a book about hilariously crappy RV stories… focusing a lot on toilet dramas. I've sat around with other motorhomers and when the conversation turns to toilets – the are plenty of stories.
For a taste of what it's about:
"I would like to thank all the writers for contributing their most awkward, frustrating, and down-right disgusting stories. I'm embarrassed for you all."
"This book is dedicated to the dreamers. May you read this and realize Instagram is lying to you."
---
This book got me all fired up about leaving the 9-5 corporate job behind and gave me plenty to think about. It's a completely different mind-set to what I learnt through school and has enabled me to start thinking out of the box for making money. Perfect for those wanting to make the jump, but hesitating because of money concerns.
---
I spotted it in a book shop a few months ago and have already requested it for Christmas. What I love about this book is it focuses on plants you are likely to see in New Zealand – not specifically just native plants or english plants. I can't wait to start foraging.
For the ebook click here.
For the printed version click here.
---
So there you have it – some gift ideas for anyone considering or experiencing a mobile home life.
This list is full of items I either have, or have designed myself or personally want them.
Do you have any other ideas you would add to this list? I'd love to hear in the comments below.